Council leader says it is inappropriate and would delay creation of homes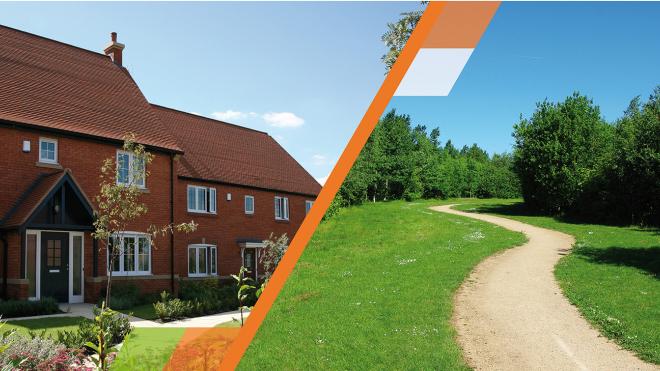 'Calling in' a major housing proposal would be inappropriate and delay the delivery of much-needed new homes, says the leader of Leicestershire County Council.

Council leader, Nick Rushton, has written to Robert Jenrick, Secretary of State for Housing, Communities and Local Government, following a request from Alberto Costa MP for the application to be determined by the Secretary of State.

The proposal to create up to 2,750 new homes, community facilities and business space near Lutterworth was approved by Harborough District Council's Planning Committee in July.

The letter states that the proposal is fully in line with Harborough's local plan and includes a compliant amount of affordable housing. It recognises that some residents have concerns but adds that these have already been scrutinised in public by a planning inspector through the relatively recent local plan process - and then through the planning application process, resulting in a recommendation that the scheme be approved by Harborough District Council's planners and a democratic decision by the Planning Committee. Mr Costa's contribution speaking in support of the application at the committee meeting is also mentioned.
It is understandable that as the local MP, Mr Costa thinks it is necessary to ask local residents for their views, but it is disingenuous if it raises expectations that development at Lutterworth East will not take place. 

Lutterworth East is vital to Harborough District Council's local plan, to deliver much needed investment, housing and infrastructure to this part of South Leicestershire.

Housing demand won't go away - this will only delay a project which has been approved by a Government inspector and has received planning approval from the local planning authority - at which Mr Costa spoke in favour.

Nick Rushton, county council leader
The scheme features:
Over 50 per cent green space – including Swift Valley Community Park, playing fields, allotments, woodland, trees and hedgerows and new ecological habitats
Foot and cycle paths – connecting with Lutterworth town centre, boosting walking and cycling
Nearly 60 acres of retail and business space - creating 2,500 jobs
Two new primary schools - and funding for extra secondary school places
Roads and transport - improvements to main roads and M1 to boost capacity, a new M1 bridge, a new spine road to reduce town centre traffic plus new bus routes
A community hub – that could accommodate shops, restaurants, cafes, health centre and community hall
Ultra-fast broadband at each property
No indication has been given as to when the Secretary of State will make a decision on the call in request.
Read the letter to Robert Jenrick  PDF,  140 kbOpens new window
Top of page