Council welcomes decision on plan for 2,750 new homes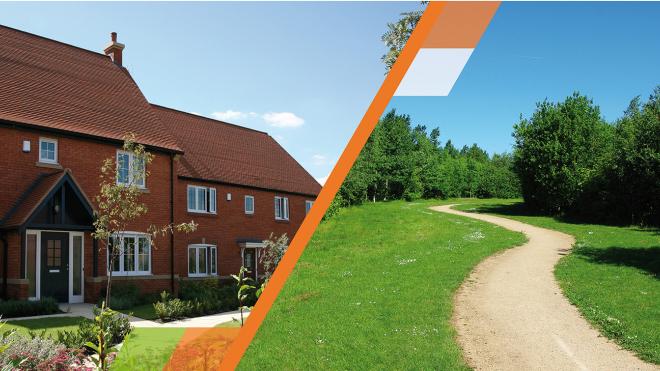 Plans to create up to 2,750 new homes, community facilities and business space near Lutterworth have been given the thumbs up.
 
The 550-acre development on land east of the town – including nearly 250 acres of green space, two new primary schools, a community hub and a network of foot and cycle paths connecting to the town centre – would also generate 2,500 jobs.
Harborough District Council's planning committee voted to approve Leicestershire County Council's planning application on Tuesday (28 July).
There is much demand for new homes and this scheme locates them in the right place with the right community facilities.

Sustainable design, community and life-long living are at the heart of our plans. And from first-time buyers and families to people looking for retirement living, the development would offer a broad range of high-quality houses, including around 1,100 affordable homes.

We're a responsible developer – and a green council – and the plan also incorporates a wide range of features designed to maximise renewable energy and support low-carbon living, underlining our commitment to tackling climate change.

We'll now consider how we want to progress the scheme, including funding options for the spine road.

Councillor Byron Rhodes, Leicestershire County Council cabinet member for property
The scheme features:
Over 50 per cent green space – including Swift Valley Community Park, playing fields, allotments, woodland, trees and hedgerows and new ecological habitats
Foot and cycle paths – connecting with Lutterworth town centre, boosting walking and cycling
Nearly 60 acres of retail and business space - creating 2,500 jobs
Two new primary schools - and  funding for extra secondary school places
Roads and transport - improvements to main roads and M1 to boost capacity, a new M1 bridge, a new spine road to reduce town centre traffic plus new bus routes
A community hub – that could accommodate shops, restaurants, cafes, health centre and community hall
Ultra-fast broadband at each property
Read more about the planning committee's decision
Top of page