Plan ahead to avoid the queues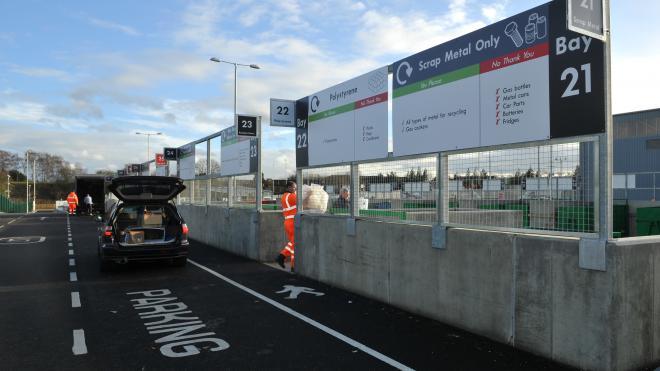 Recycling and household waste sites across Leicestershire are expecting higher volumes of visitors than normal over the next few days. 
 
So, if you're planning on spending this Easter weekend having a clear out, make sure to plan ahead to avoid the rush or any queues.
 
Easter is understandably a popular time of year for people to have a spring clean. The past few days have brought with them an improvement in the weather and, at long last, a chance to tidy up sheds and gardens. 
 
Because of this, we are expecting a big increase in the number of people visiting our waste sites over the Easter period. During extremely busy times, we can have difficulty accommodating all of the recycling and waste delivered, as sites do not have unlimited capacity.
 
Sometimes we have to refuse to accept certain materials and, in extreme cases, may have to close sites until there is sufficient capacity to allow us to reopen. While we plan for busy periods and look to maximise site availability, we would urge people to think about when they plan to visit their local site to avoid delays.

Blake Pain, county council cabinet member for environment and transport
You can find more information about the council's recycling and household waste sites, which will be open over the Easter break in line with their normal hours,  at www.leicestershire.gov.uk/waste or by calling 0116 305 0001. 
*If you're looking to put your weekend's grass clippings or vegetable peelings to good use, you could invest in a home composting bin.
It's an easy way to tackle garden waste and they're great for the environment too. Get yours from just £11.50 by visiting www.getcomposting.com