Supported Living initiative helps people with mental health needs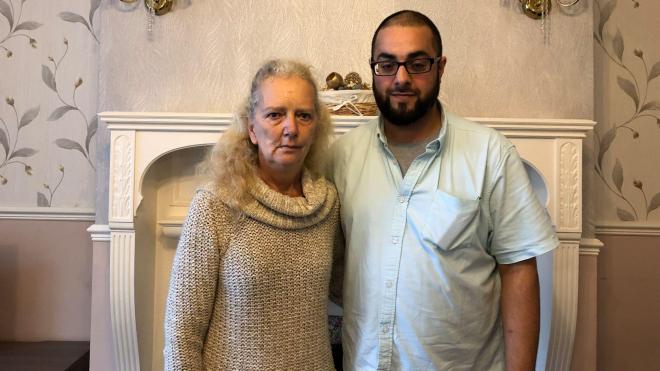 A grandmother-of-eight is encouraging others to look into a scheme which has given her the confidence to go out on her own for the first time in two years.
For the past two years Jayne has lived in a residential care home and during her stay found it difficult to leave the home without support.
However, at 56-years-old Jayne made a decision to try to 'get back on her feet' and with the help of her social worker, moved into Box Tree Farm, a supported living house, in Ratby, which supports adults experiencing mental health needs to regain their independent living skills and confidence.
Jayne said: "I've been living here with support for about five months and it is great. 
"I struggled to go to the shops or even go for a walk before I moved here. I have achieved a lot and now I feel confident to go out on my own."
The supported living scheme provides accommodation for six people with mental health needs, prioritising those moving out of residential care. The scheme is a 'step-through' model, enabling and supporting individuals to then move on into more independent accommodation. 
The building, owned by charity Richmond Fellowship, was previously used as a crisis house for people with mental health needs to provide an alternative, supportive environment at a time of need.
The mother-of-four said that moving to the accommodation has not only helped improve her confidence, where she has 'made friends', but has also made a big impact on her health. 
She said: "My health has improved. I used to smoke 80 cigarettes a day and I've cut down to 20 a day."
The former waitress said that she would 'recommend' supported living due to the positive effect it has had on her life. 
She said: "I'm more independent now, but still get the support I need. I would recommend it to anyone in a similar position. It is a really positive scheme.
"My end goal is to get my own flat. I want to get back on my feet."
The scheme has been launched through a partnership between us, Affinity Trust, who provides support to the new tenants, and Hilldale Housing Association who manages the property.
We are developing housing for older people, adults with learning and physical disabilities and adults with mental health needs as a priority. Living in suitable accommodation is a vital part of a person's wellbeing.

"This new scheme underlines our commitment to providing the best care that we can across the county. The accommodation provides residents with the opportunity to live as independently as possible within the community, while still ensuring their specific support needs are met.

"We will continue working closely with our district partners in developing options in the future.

Councillor Richard Blunt, cabinet member for adult social care
Top of page