We're supporting National Numeracy Day. Find out more.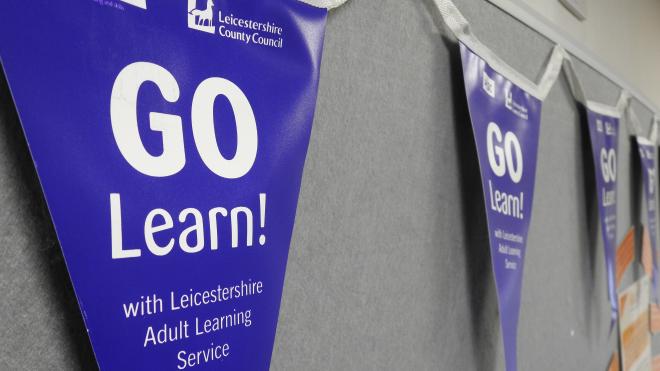 It's National Numeracy Day on Wednesday 18 May, and we are supporting it by showcasing all the exciting courses we have available to help people improve their numeracy and maths skills.
We have a wide range of Skills for Life courses tailored for different levels of ability and needs to allow learners to meet their goals. There is also our Work & Skills programme, which offers support with skills, training and employment. The free service is available to anyone living in Leicestershire who needs help finding work or training.
Our highly skilled tutors offer a personalised approach to learning and can help learners refresh, upskill, or overcome their fear of maths.  Courses range from confidence building and 'first step' numeracy skills to GCSE level with routes of progression to suit all, whether it is for personal development or to gain qualifications for the workplace. 
There is a range of face-to face and online sessions, both day and evenings to ensure that everyone can develop their numeracy skills in a way that fits into their lifestyle.
Numeracy is a very important skill, which reaches into all areas of our lives. These courses help people boost their numeracy skills, as well as overcoming fears around maths, helping them to become much more comfortable and confident in using numbers day to day.

Cllr Christine Radford, cabinet member for adults and communities
One learner who has benefited from one of the maths courses, said: "I have genuinely found this course brilliant, it has allowed me to study around my job and re-learn maths at a level I could understand. I have learnt so much and can't wait to continue my journey on to the next level. It has made me feel less scared of maths and now I have a confidence I haven't had in a long time."
The full range of maths and numeracy courses can be searched and enrolled on our GoLearn website. 
Find out more about the Work & Skills programme here. 
We're bidding for £3 million 
We are currently drawing up a bid to roll out the Government's Multiply numeracy programme – a national £270 million investment in new courses for adults looking to improve their numeracy skills. The programme is helping to level up opportunities for more people to progress and get good, well-paid jobs.
Top of page