Conversations about Covid
You shared your stories about the pandemic with us.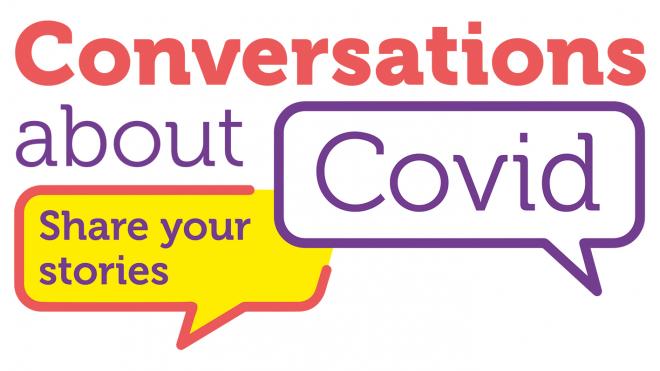 The Conversations about Covid project is now closed. Thanks to everyone who took part and shared their experiences. You can see some of the stories on the Culture Leicestershire website.
The pandemic has been an incredibly tough time for everyone – and life as we knew it has changed immeasurably. We have lost loved ones, jobs, many of the things we took for granted. Life is still stressful and uncertain. For some of us, it has also been a time of discovery as we have had to find new ways of keeping happy, new ways of staying in touch with friends and family and had time to try something new. 
We asked you to share your stories of the pandemic with us here at Leicestershire County Council and be a part of the historical record of this unique period, for future generations. We've heard about your experiences and how it has been for you - of the downs as well as the ups, of the things that have made you laugh and the things that made you cry. So much is different, and still changing, and you shared what this has looked and felt like for you. Thank you.
Stories you've shared
You can see and read stories that other people have shared with us by visiting Conversations about Covid - Culture Leicestershire.
This project builds on other similar work by officers of the council and local people including:
Every voice counts  PDF,  550 kbOpens new window
Further reading