We're committed to recruiting a talented and diverse workforce and our recruitment process is designed to support this. Although the assessment method(s) used may vary depending on the job you're applying for, the steps set out below will give you an idea of what to expect during each stage of the process.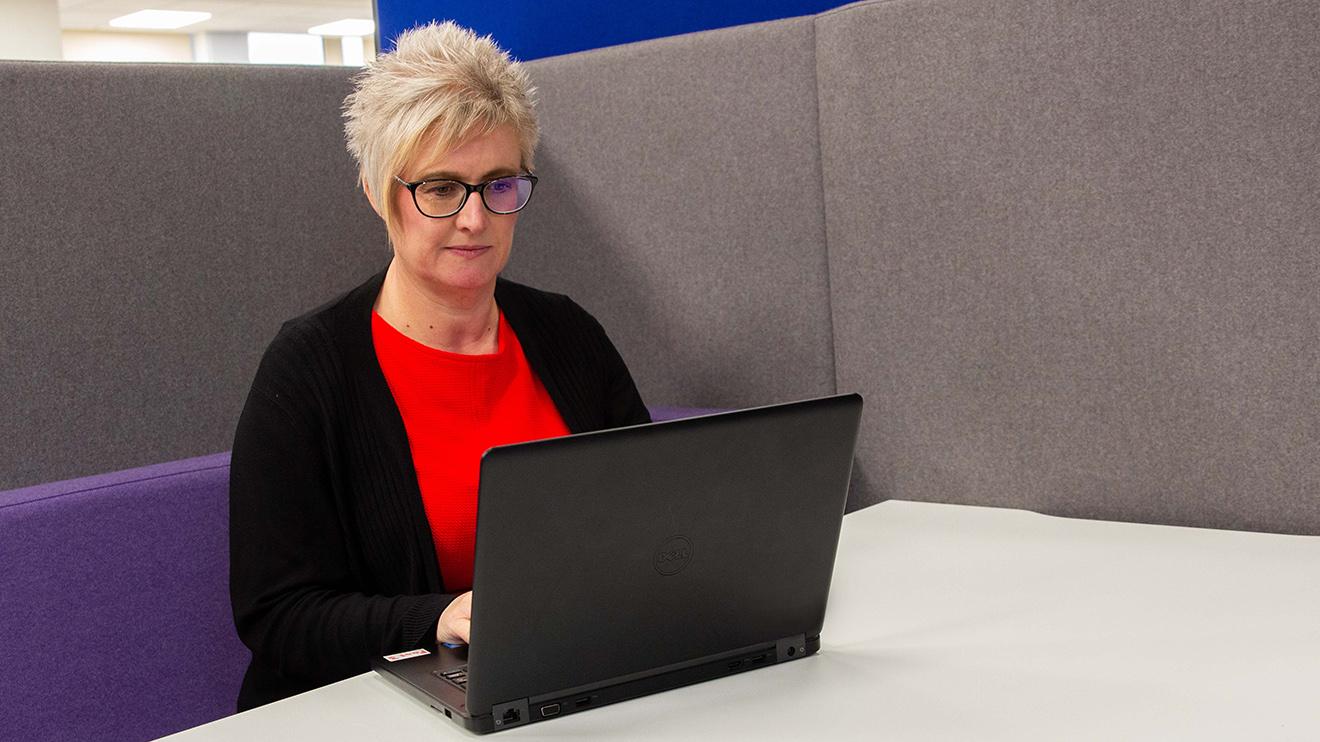 Applying for a job
Our vacancies are all advertised on our careers site.
When you click 'Apply Now', you will either be required to complete an online application form or upload a copy of your CV and supporting statement. Whatever the format, please make sure your application demonstrates how you meet the criteria detailed in the 'About You' section of the job advert.
For further information, please see the How to apply page on our careers site.
Applicants with a disability
We are proud to be a Disability Confident Employer and we are committed to the recruitment and retention of people with disabilities.
If you wish to be considered for a guaranteed interview under the Disability Confident Scheme, you will need to declare that you have a disability in your application and ensure that you demonstrate how you meet the essential criteria detailed in the job advert.
Applicants with a criminal record
Having a criminal record will not necessarily bar you from working for us. It will depend on the nature of the job you are applying for and the circumstances of your offence(s). Please see our policy statement for further information:
Shortlisting
Once the advert's closing date is reached, the interview panel will assess your application against the criteria set out in the job advert. The panel will never see your equality monitoring information.
Once the shortlisting has been completed, you will be sent an email advising whether you will be taken through to the next stage in the process. Unfortunately, due to the volume of applications we receive, we are unable to provide feedback to applicants who have not been shortlisted.
On occasion, we may need to withdraw a post if an appropriate internal redeployee is identified. These applicants take priority over all other applicants as their employment is at risk of being terminated.
Interviews
We will invite you to attend an interview with us, this may be in-person or virtually via Microsoft Teams. In your interview invite, we will confirm who will be interviewing you and if any additional assessments will be undertaken, e.g., computer test, written test, presentation, psychometric tests, assessment centre. Wherever possible, we will try to make your interview panel as diverse as possible.
If you need any reasonable adjustments for any part of the interview/assessment process, please let the recruiting manager know as soon as possible.
When preparing for the interview, you should ensure that you can provide clear examples to demonstrate how you meet the criteria detailed in the 'About You' section of the job advert. For further information, please read our interview guidance:
You will be sent an email confirming the outcome of your interview. If you haven't been successful on this occasion and would like feedback as to why, please just ask as we'd be happy to provide this. If you were of an appointable standard, we will keep your details on file and if another post becomes available within 3 months, we will contact you to see if you would be interested in being considered for it.
Formal conditional offer
If you've been successful, a member of the interview panel will telephone you to talk through the details of the offer and answer any questions you may have. If you're happy to proceed, we will send you written confirmation of the offer and a draft copy of your terms and conditions of employment.
Pre-employment checks
Your offer letter will detail the pre-employment checks that must be completed before your appointment can be confirmed. These checks vary from role to role, however the following are the minimum checks that will be required:
References
Proof of identity (full name, date of birth, address, and photo ID)
Medical clearance
Contract of employment
Once the pre-employment checks have been completed satisfactorily, the recruiting manager will contact you to arrange your start date. You will then be issued with a final written contract of employment which you should read, sign, and return to confirm your acceptance.
Further guidance
Support with finding work and training
Work and Skills Leicestershire is a free service supporting Leicestershire residents who need help finding work or training. You can get a one-to-one support with:
Searching for jobs online
Producing CVs and cover letters
Completing application forms
Interview preparation
Identifying learning, training, and volunteering opportunities
If you're not a Leicestershire resident, please see your local council's website for information on what support is available in your area.