£990,000 has been awarded so far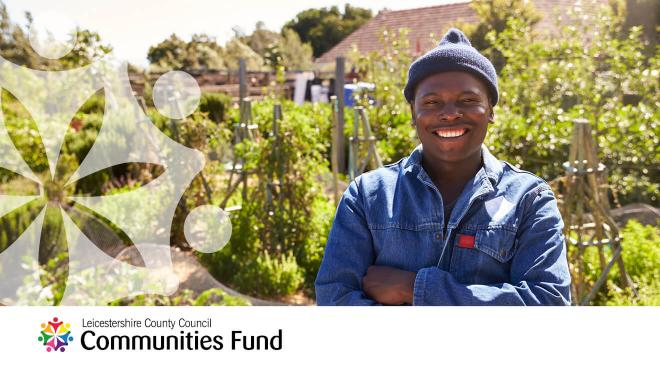 A hospice supporting people with life-limiting conditions and a homeless prevention service are among the voluntary and community groups that have been awarded a slice of a £1.5m fund.
The Communities Fund was launched to ensure that voluntary organisations can continue to carry out vital work across the county, despite the impact coronavirus is having on their finances.
More than 210 community and voluntary groups have applied for a share of the fund to support the most vulnerable during the coronavirus pandemic.
The second round of the fund will see £430,000 awarded to 50 projects. The deadline for submissions ended on Friday, 17 April and the authority is working through the final applications with a third announcement on funding set to be made later this week.
The response we have had to the Communities Fund has been nothing short of remarkable. 

"The applications we have received exceed £3m – double the pot available – and so far we have awarded a total of £990,000 to volunteers and groups to keep communities thriving in these challenging times. 

"It's never been more important for communities to band together and support each other. These awards will help groups to continue their crucial work and step up activities to support vulnerable people and those isolating.

"This fund enables people to stay safe by staying at home and ultimately, saves lives. I'd like to thank our volunteers and community groups for their fantastic work and for keeping the community spirit going.

Nick Rushton, Leader of the county council
The Melton Learning Hub, a diverse charity supporting young people, older people and the vulnerable, is set to receive £17,500 to help continue supporting those in need.
We are over the moon with the grant we have received. It not only means our regular services can continue, but we can also run a foodbank across Melton ensuring nobody in our community goes hungry during this unprecedented time.

Sarah Cox, manager at the Melton Learning Hub
A university voluntary group responding to ambulance service 999 calls will be awarded £1,400 to go towards new equipment to help with an increase in demand.
I would like to say a huge thank you to the Communities Fund, which is supporting our purchase of new medical response rucksacks. These additional rucksacks will allow more of our volunteers to respond to 999 calls from patients in Leicester and Leicestershire, aiming to reduce the time taken for patients to begin receiving potentially life-saving treatment.

Jonathan Ince, of Leicester University Community First Responders
Top of page