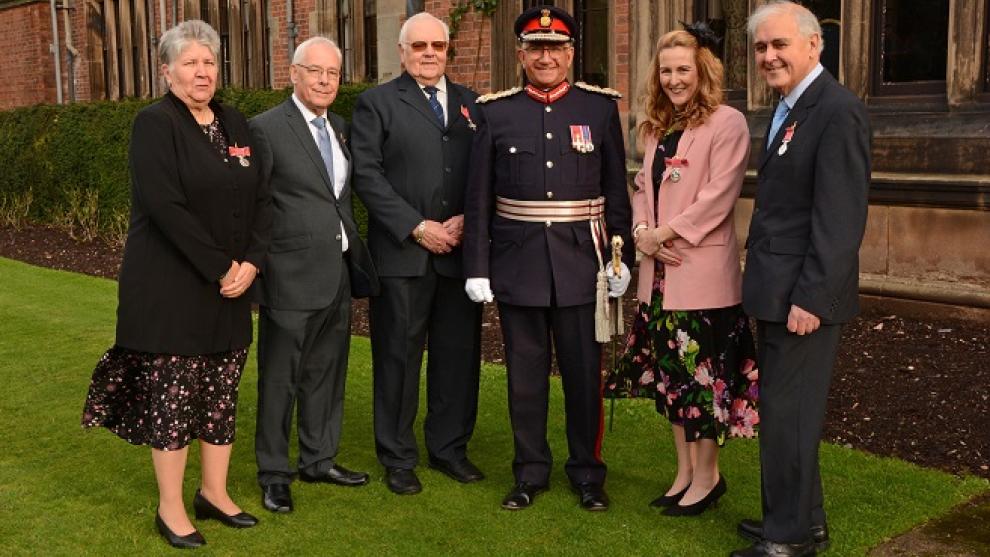 Personal honours
The honours system recognises outstanding individuals who have made achievements in public life. This could be long term voluntary service, displaying moral courage or improving the lives of those less fortunate than themselves.
Anyone can make a nomination for someone who they feel is fully deserving of an honour. The nomination must be made through the gov.uk website and the individual must still be actively involved in what you are nominating them for.
If you wish to make a nomination, but have some queries about the process, please see:
Alternatively, please visit Nominate someone for an honour or award or contact the Leicestershire Lieutenancy Office.
If you've already submitted an honours nomination and wish to have an update on its progress, you can contact the Honours and Appointments Secretariat: honours@cabinetoffice.gov.uk or (020) 7276 2777.
Royal Garden Parties
Each year the Lord-Lieutenant collates a list of 50 individuals to receive an invitation to a Royal Garden Party at Buckingham Palace. The list will typically be made up of deserving volunteers and unsung heroes within the community.
To attend a Royal Garden Party is a unique honour. With limited places only the most deserving are likely to secure a place. Your nominee:
should be a very deserving volunteer/unsung hero
must reside in Leicestershire and will be able to take a personal guest
be British, Commonwealth or European citizens (although their spouse/partner or companion need not)
must be resident in the UK and 18 years of age or over
(including companions) must not have previously attended a Royal Garden Party.
Your nomination will be considered by the Lord-Lieutenant's Advisory Panel, whose recommendations will be considered by the Lord-Lieutenant personally. You will be advised of the outcome of your nomination as soon as possible.
If you'd like to nominate someone that you know to attend, please submit a form to the Lieutenancy Office. All nominations are reviewed by the Lord-Lieutenant in December but due to the high number of nominations, we cannot guarantee that your nomination will be successful.
100th birthday messages and diamond anniversaries
The Lord-Lieutenant welcomes the opportunity to mark these special occasions. Mr Kapur will forward specially prepared cards to residents of Leicester and Leicestershire upon request. To submit a request please email the Lieutenancy Office: lieutenancyoffice@leics.gov.uk