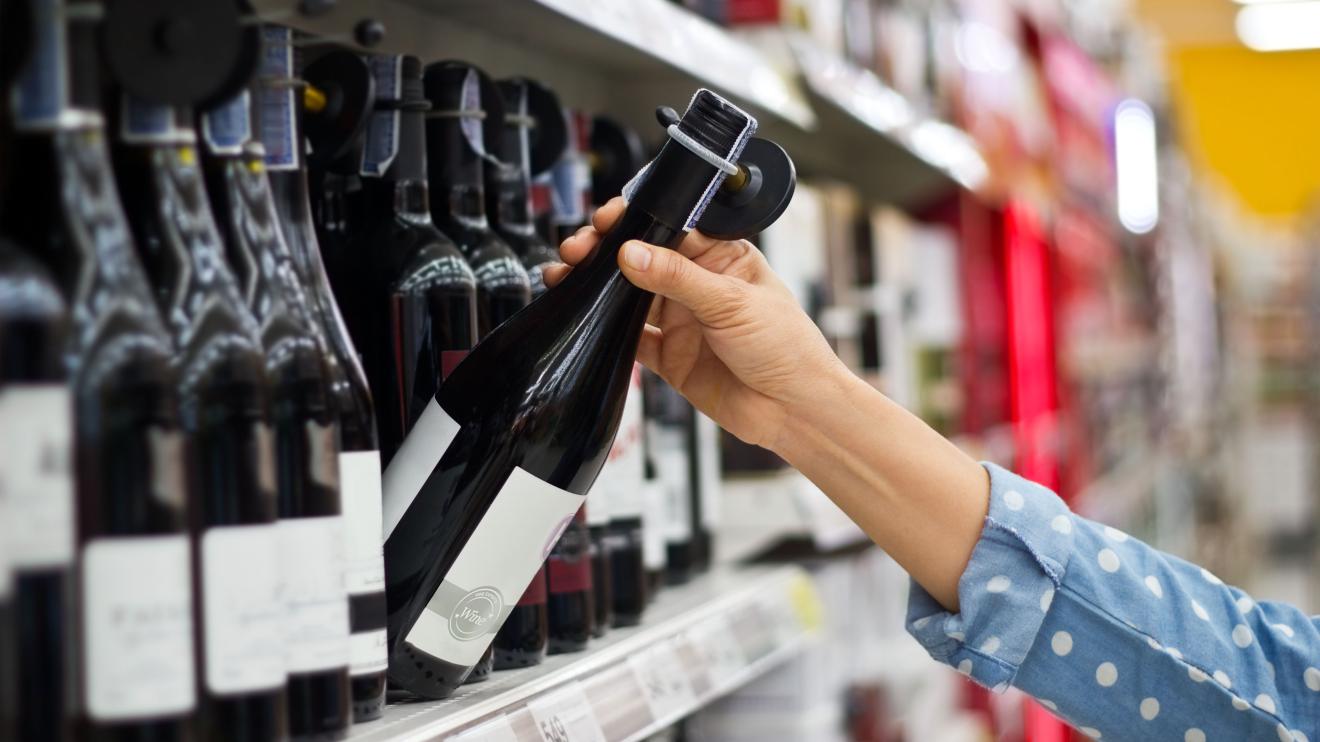 A limited company which formerly operated a Countesthorpe convenience store has been fined £2,500 and ordered to pay costs of more than £2,600 after admitting to stocking bottles of counterfeit wine.
The company's director was also given a conditional discharge and ordered to pay costs of £2,600.
Leicestershire County Council's Trading Standards service prosecuted MJDJ Enterprises Ltd and company director Miraben Jivaji Odedra after the counterfeit wine was discovered on sale at the Countesthorpe Local store in The Bank, Countesthorpe, during an inspection by Leicestershire Trading Standards officers.
The company and Mrs Odedra pleaded guilty to three counts relating to breaches of the Trademarks Act 1994. The hearing took place at Leicester Magistrates' Court on Wednesday 2 August.
The court heard that in October 2021, Leicestershire Trading Standards received an anonymous complaint which alleged that the business was selling cheap cigarettes to 'regular customers'. Trading Standards sent a warning and advice letter to Mrs Odedra.
Leicestershire Trading Standards officers visited the store in February 2022 where 21 bottles of suspected counterfeit Yellow Tail Australian wine were displayed for sale. The items were seized and confirmed to be counterfeit by the brand representatives for Yellow Tail.
The court heard that Mrs Odedra regularly bought tobacco, wines and spirits from trusted and legitimate cash and carry outlets. But because the Countesthorpe shop was in stiff competition with another local convenience store and a local Tesco Express, she had struggled to make ends meet.
In 2021, a 'man in a white van' whom Mrs Odedra had never seen before came into the shop and offered her the 'Yellow Tail' wine at a discounted price, approximately £2 per case less than the cash and carry outlets. Mrs Odedra paid cash for the wine and did not obtain a receipt. She had never seen the man before.
The magistrates gave Mrs Odedra credit for her early guilty plea, previous good character and low number and value of the counterfeit goods. However, they did also recognise that the risks associated with selling counterfeit alcohol to the public was high.
Mrs Odedra was given a two-year conditional discharge, which means that if she were to reoffend in the next two years, she would be sentenced for this and the new offence. She was also ordered to pay prosecution costs of £2,622.59 and a victim surcharge of £22.
Her personal alcohol licence was not revoked, but magistrates ordered the forfeiture and destruction of the counterfeit wine.
The company, of which Mrs Odedra is the sole director, was fined £2,500 and ordered to pay prosecution costs of £2,622.59 and a victim surcharge of £190.
The seizure of these products and subsequent prosecution shows the vital work which is carried out by Trading Standards to protect the public from the potential harmful effects of counterfeit alcohol.

It is in the public interest for Trading Standards to put these cases before the courts, not only to raise awareness of the dangers of counterfeit alcohol but also to send out a message to others who may be tempted to increase profit margins by purchasing counterfeit goods to sell on.

Trading Standards takes reports of this nature extremely seriously, as part of our remit to protect consumers, retailers, and the food chain.
Person:

Gary Connors, head of Leicestershire Trading Standards
Anyone who believes that potentially dangerous or counterfeit products are being sold in Leicestershire can report it to Leicestershire Trading Standards using the online form.